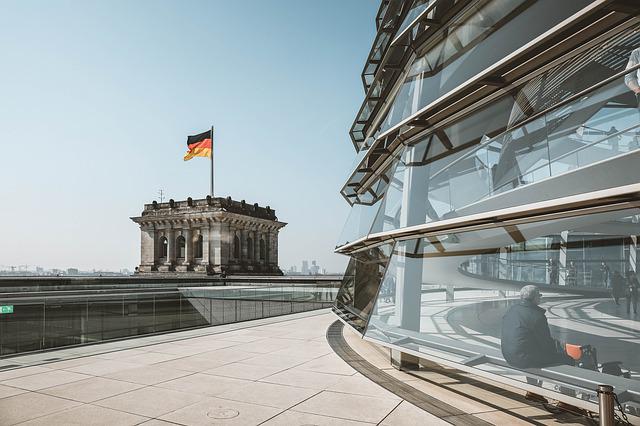 If you have just arrived in Germany and have a visa or residence permit, you have to deal with a few administrative procedures.
Registration at the registration office
Within two weeks Guests or third-country nationals must register with the residents' registration office at their place of residence mandatory to register. You need one to register landlord confirmation. You can get this either from the landlord or from friends / acquaintances with whom you live. Only after registering at the residents' registration office, when a registration form is available, can a bank account to be opened.
Registration at the local residents' registration office is not only necessary if you move into your own apartment, but also if you longer stay with friends or acquaintances in whose apartment is planned. In the course of registration you will receive a tax identification number.
Personal visit to the immigration office
After third-country nationals have arrived in Germany with a visa or a residence permit from a German representation abroad, they must go to the responsible office in person foreigners Authority make representations.
The immigration authorities exclude the purpose of your stay. It is not only possible to extend the residence permit at the immigration office before it expires, but also to apply for one residence permitif the necessary conditions are met.
Registration with a health insurance company
Third-country nationals with a residence permit, possibly with a work permit or a residence permit must be mandatory in Germany by law or private health insurance be. It is therefore necessary to register with a health insurance company particularly important.
Anyone who is only visiting Germany and has a Travel insurance for foreign guests does not need to be registered with a German health insurance company.
school, training and studies
Children of third-country nationals can live in Germany numerous educational paths free of charge take advantage of. Information appointments at various schools in the region quickly show what school opportunities are available.
Children of third-country nationals integrate much better in Germany if they go to a suitable school as quickly as possible and make friends with their peers. In addition, the children of third-country nationals from the age of 6 in Germany subject to compulsory education and must attend school for at least 9 years.
The next important steps
Once you have a registration form, you should register as soon as possible open a bank account. When choosing a bank, pay attention to the conditions. Monthly fees can vary greatly. Collect fee information and compare it with friends and acquaintances who speak German well before signing a contract.
Leave yours Check driver's license. As a rule, foreign driving licenses in Germany have one Validity of 6 months. Get comprehensive advice so that you can obtain a German driver's license as quickly as possible if you need one.
Here is an explanatory video from Federal Office for Migration and Refugees